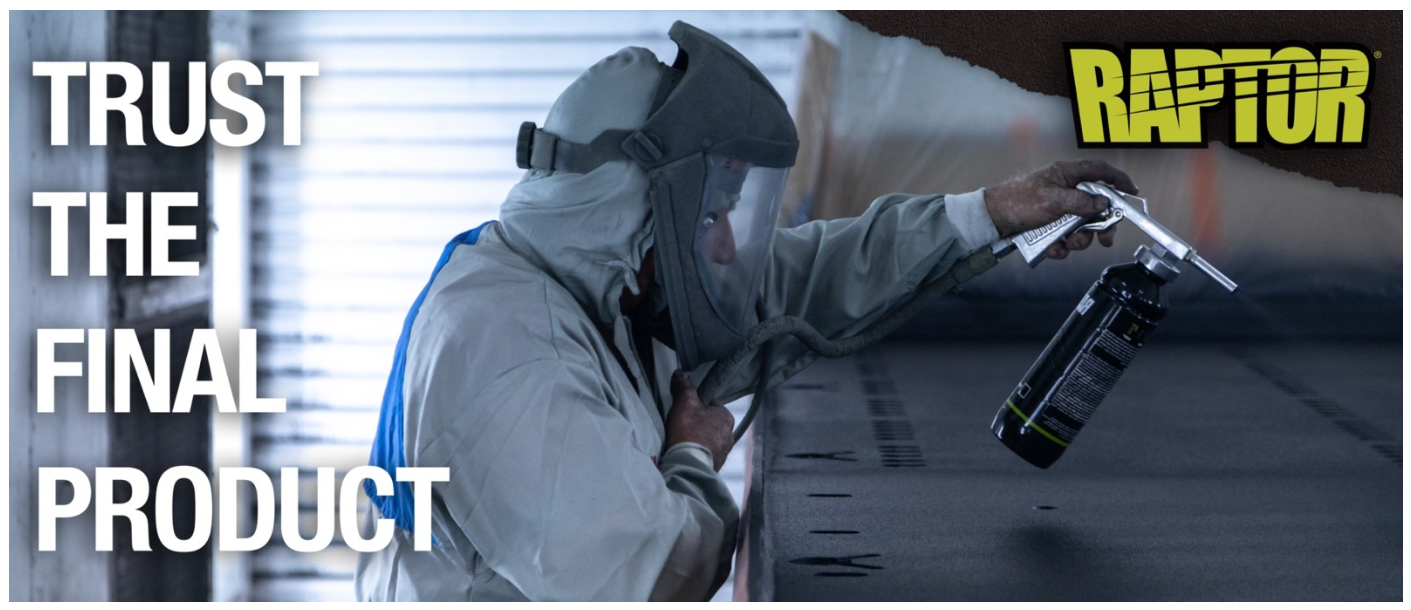 Coatings are the last part of a manufacturing process. Coatings in general give the final product a clean finish that protects them against rust, corrosion, and the environment of which the manufactured product is used.
4×4 vehicles, agriculture equipment, railings, farm gates, commercial transport, cranes and industrial equipment share these environments. However, some require far greater protection against chemicals and increased safety measures such as non-slip surfaces.
This is where the anxiety comes in. People are always questioning "is my 4×4 going to look like this once it is used?" and "Is my trailer crane or farm gate going to stand up to the sun, chemical, or other harsh abuse?"  This is where Raptor can give you some self-assurance

Not only has Raptor Coatings succeeded in the 4×4, Caravan and RV industry due to its resilient durability off-road, It also has great chemical resistance for industrial applications from oil refineries to coastal steel applications.
Raptor suits a large number of substrates such as steel, aluminium, wood, GRP, and many others. It's also resistant to horse urine which relentlessly corrodes most other coatings. Not only Is Raptor used for these applications it also has anti slip properties that can be used for workplace railings, stairs you name it! Raptor is a unique product that is easy to use on site or off. It doesn't need any expensive equipment and can easily be repaired with RAPTOR 2k aerosol cans.
Raptor comes in black, white and tintable, which gives you an infinite range of colours to work with. Raptor also comes in different sizes from 1 litre kits, to larger tin sizes fit for any industrial application or manufacturing workflow with an array of different spraying or rolling applicators.
YOU can depend on Raptor to take away the anxiety and give YOU the confidence in your final product.
Whether you are selling the product or using it yourself, you can be confident that Raptor coating is the right product for the application.