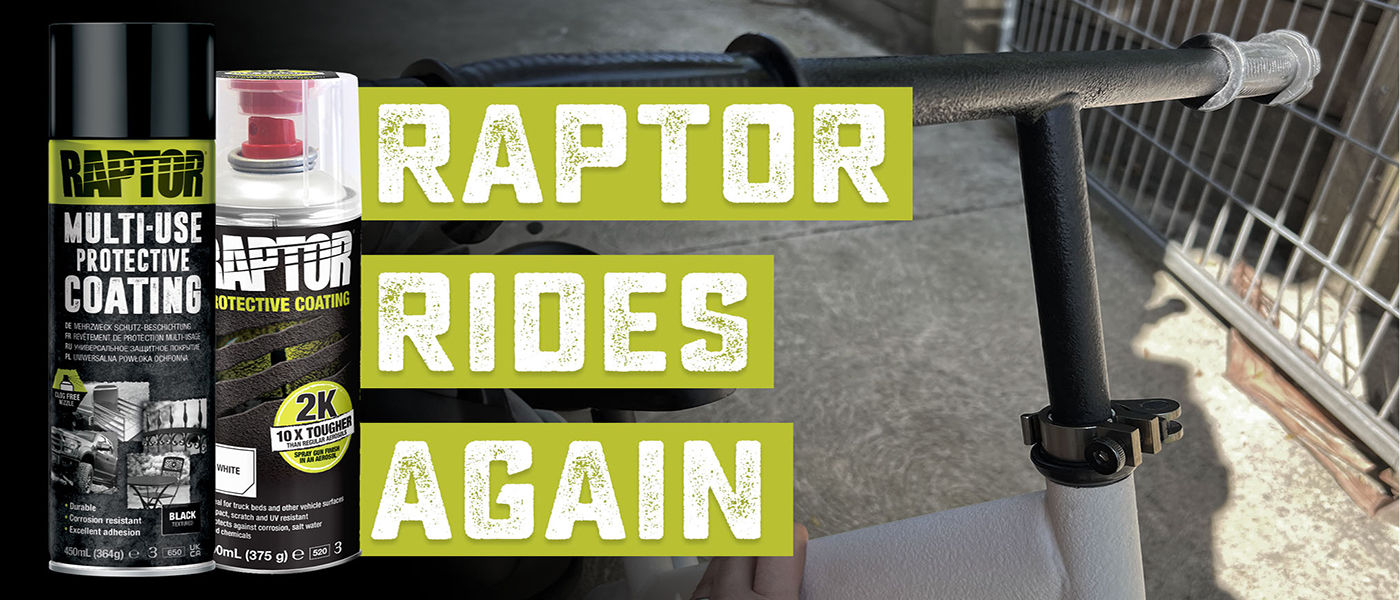 For her nieces' 2nd birthday, U-pol Marketing Assistant Andrea Boland wanted to give a practical, inexpensive, and sustainable gift with a personal touch. So she found a second-hand balance bike on Facebook Marketplace and got to work restoring it with RAPTOR.
After dismantling and cleaning the bike, Boland sanded the parts and then sprayed them with RAPTOR Adhesion Promoter. RAPTOR Adhesion Promotor is great for preparing hard-to-reach surfaces and can be top-coated with most water or solvent-based paint systems.
Boland chose to keep the bike's original black and white colour scheme but with a texturised twist. After primer, Boland coated the handlebar and seat with black RAPTOR 1K Multi-Use Protective Coating. This added an extra layer of protection that won't chip or scratch and will take all learner's tumbles and falls or anything else a busy toddler could chuck at it.
For the frame and forks Boland went with RAPTOR 2K Aerosol in white. The easy-to-use spray gives a fast 'spray gun' style finish without professional equipment, great for DIYers.
I AM NO SPRAY PAINTER. BUT IT TURNED OUT REALLY WELL!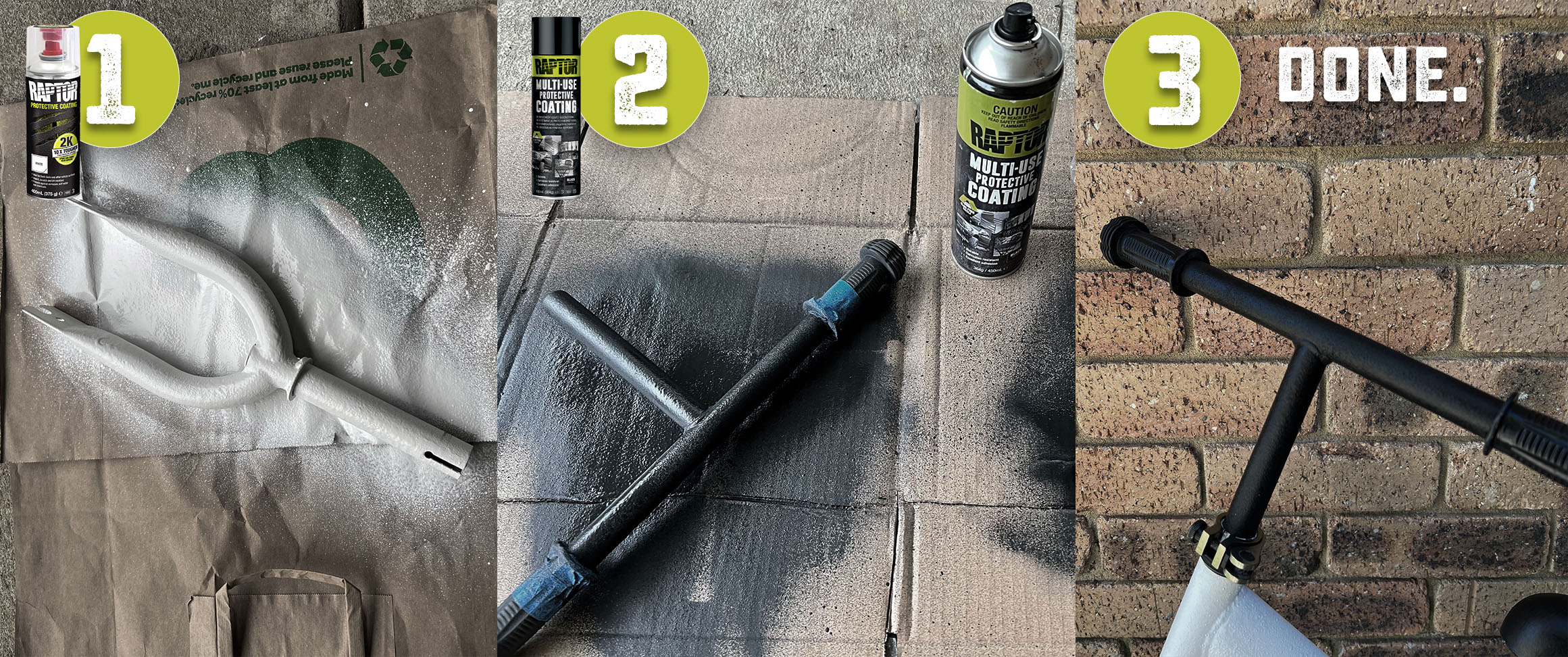 The finished bike looked brand new, saving Boland money and giving a second-hand bike a new lease on life. And the gift was a big hit with the birthday girl, who immediately put the King of Tough to the test on the open footpath.
Check out the video of the full restoration below!