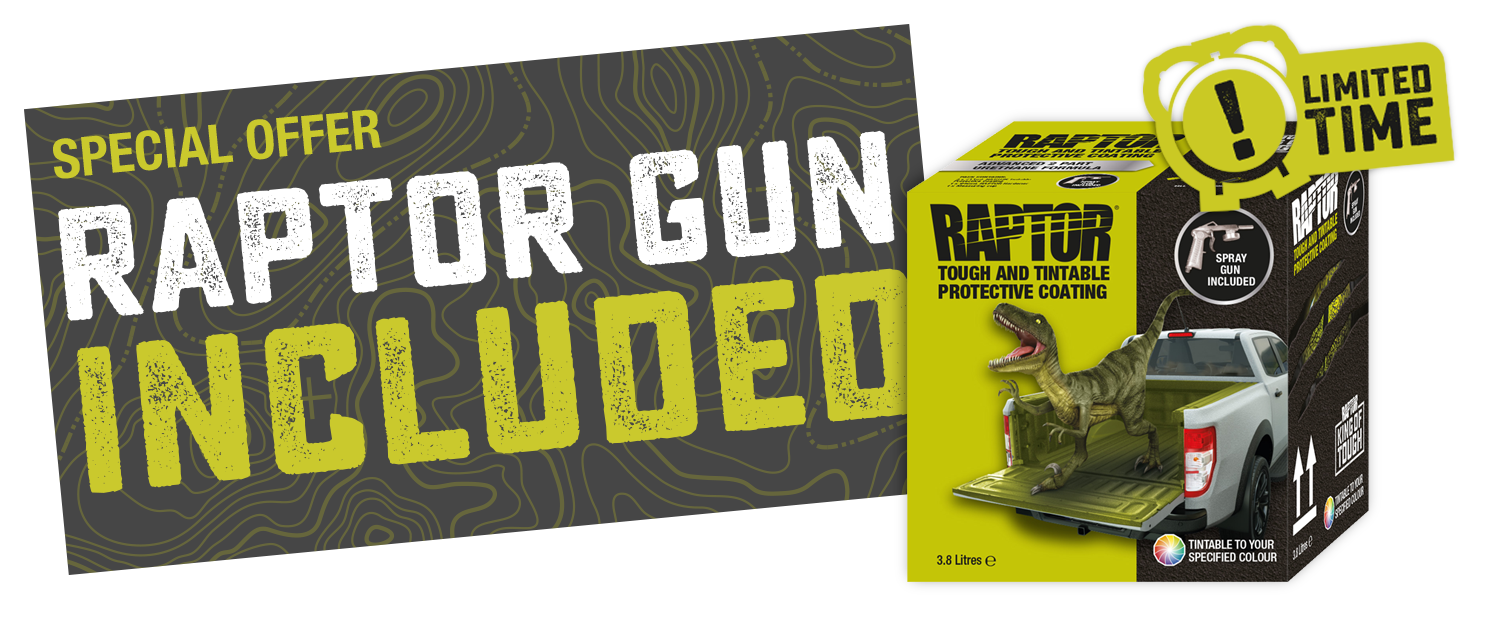 Don't miss out on this special RAPTOR box set. Protective coating, hardener AND a genuine RAPTOR spray gun – all in one! Whether it's a car or a 4×4, a truck, camper or even boat, RAPTOR protective coatings not only protect but look awesome too. And now we've made it easier than ever to get started! Are you ready?
Tough is our greatest strength
Durable RAPTOR formulations create a protective urethane layer capable of withstanding the harshest conditions. It won't fade. It won't scratch. It won't crack. It won't break down in fresh water or salt water. RAPTOR protects what you deem worthy of protection – and it just never lets up.